Meet Sid Molayem, Orthodontist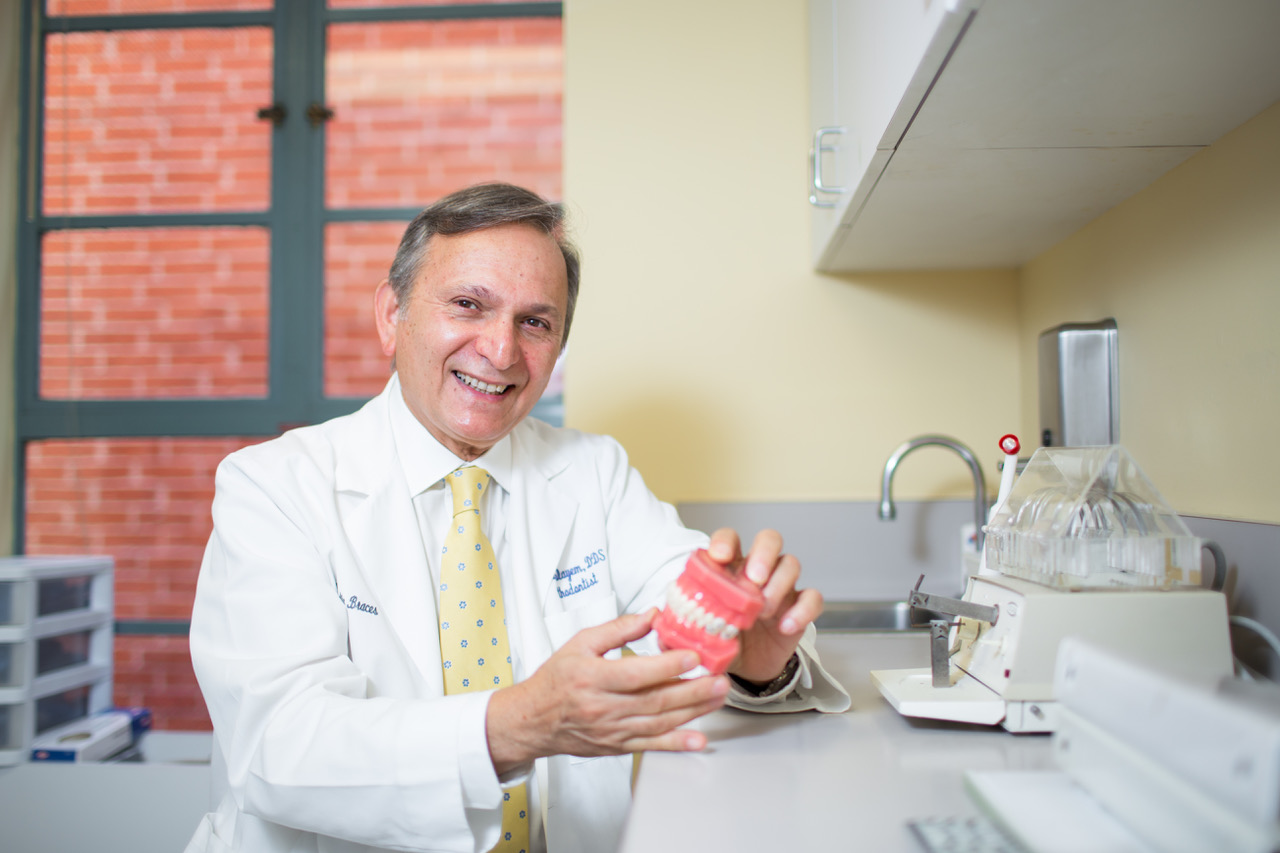 Dr. Sid Molayem
Dr. Sid Molayem is a board-certified orthodontist practicing in Los Angeles, California. For over 35 years, he has been offering his patients cutting edge orthodontic care with immaculate results. He prides himself in offering his patients individualized attention and a wide variety of treatment options, including traditional braces, Invisalign®, and retainers. To schedule an appointment with Dr. Molayem, we invite you to call Beverly Hills Braces today at 310-278-9101.

Dr. Molayem says, "Dentistry has been a lifelong passion. My earliest memories were in my father's dental office, watching him treat patients regardless of who they were or what means they had. I admired his commitment to helping people and what I took from this experience was learning that the fulfillment we receive from our work is rooted in the positive results we create for others.
"As I grew older, I realized the impact my father had on our community, and though I was unsure how my future would materialize, I knew I wanted to make people happier. Orthodontics was and has continued to be my true calling.
After graduating with a specialty degree in Orthodontics from the University of Toronto, I dedicated the next year of my life to treating patients with complex cases of cleft palate. It is this experience that grounded my passion and helped me realize the true focus of my efforts, giving patients a smile they have always dreamed of.
Years later, I fulfilled my dream of establishing practices in Beverly Hills and Encino to deliver world-class results at an affordable price. Over the course of my career, I have treated thousands upon thousands of patients, often treating every member of a family, building deep relationships in the community through high-quality care and superior results.
It has been an honor treating and helping my patients for the last 3 decades. I look forward to hopefully meeting you and creating a custom plan to give you a smile you will be proud to show off."
Career Achievements:
President of IADAC in 2001
Diplomate Board Certified in Orthodontics
Invisalign 2016 Premier Provider
Patient Choice Award of 2016
Spectrum Award 2016
People Love Us on Yelp 2016