iTERO Scanner in Beverly Hills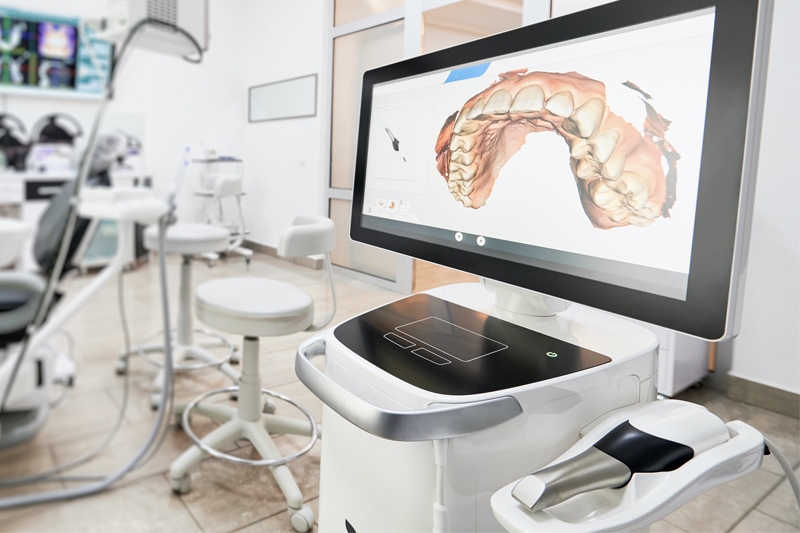 WHAT IS ITERO® DIGITAL SCANNING?
The iTero® is a revolutionary way for Dr. Sid Molayem to scan your teeth in 3D without needing traditional impressions. The scan is highly accurate and gives us a way to send information to Invisalign® and get your custom-made aligners faster.
Digital scanning was designed to replace the original system for taking impressions. Since the scanning technology has become so accurate and detailed, we have no need for the old system of taking impressions. So no more of those gross, gooey impressions that make you gag! We can then use the scan to show you a simulation of how your teeth will move into position and what the final result will look like. It's that easy.
DOES IT HURT?
No. Don't be silly.
HOW LONG DOES IT TAKE?
The scan only takes about 10-15 minutes, but give yourself about an hour for the entire consultation with X-rays.
HOW MUCH DOES IT COST?
The scan is included as part of the cost for your Invisalign® treatment.
Still have some questions about how we use iTero® digital scanning in Beverly Hills and Encino, California? We invite you to call Beverly Hills Braces at 310-278-9101 and talk with our helpful orthodontist today or to make an appointment to renew your smile!
Want to see how the iTero works? Take a look at this video.